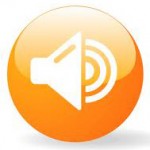 Listen to Mita's Tips on WHY & HOW to Meditate


Listen to Mita's Guided Meditations
Why should I learn to meditate?
Almost everyone agrees that meditation is a healthy and helpful practice, with many personal as well as collective benefits that support greater presence and a conscious wholehearted relationship to life.
Through the practice of meditation you'll find that you can allow experiences to simply be, respond to them selectively with wisdom and clarity, and not get involved with the ones that don't serve the moment. That's when you'll really fall in love with meditation.
Meditation is one of the most powerful tools to help us restore the harmony within and to gain access to our inner intelligence. In meditation, we re-discover the silence in our mind and make it part of our life. Silence is the birthplace of happiness; it is where we get our bursts of inspiration, our feelings of compassion, our sense of love. Meditation is a journey to freedom and self-knowledge. It is the foundation for consistent spiritual evolution.
Our minds become quiet allowing our bodies to rest deeply releasing stress and fatigue. We re-connect with our essence which extends into our daily lives bringing benefits such as a clearer and more creative mind, increased effectiveness, reduced stress, improved health, greater happiness and more rewarding relationships. Regular meditation is a powerful tool for personal and World transformation. It is a key to lasting growth and development.
Course objectives
These classes aim to provide you with the foundation for developing your own meditation practice and will consist of discussion and practise.
What you will receive
A six week course of personal guidance, discussion and exercises

Course notes

Guided Audio Meditations

Support via email
What you will learn
We will –
Ask what is meditation and why meditate?

Examine the key steps to learning meditation – breathing and relaxation techniques; concentration and clearing the mind

Prepare to meditate, establishing a meditation practice; choose your place, time environment, seated position etc.

Experience different methods of Meditation

Practice, practice, practice!
Who should attend this course?
Anyone who wishes to enjoy deep peace, greater freedom and mastery of life. This course is ideal for beginners as well as those wishing to deepen their understanding and experience of meditation.
More Details: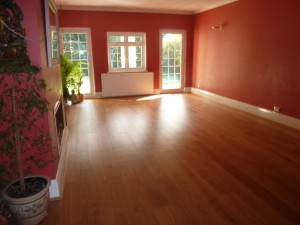 To register for the six-week meditation course, please email your contact details including name, address and telephone numbers, stating any health problems. Please post your cheque (payable to M. Shah) to 70 Carlton Avenue, Harrow, Middlesex, HA3 8AY or contact me for bank details.
Cancellation Policy
If you do find yourself unable to attend this course, please do your best to alert me as soon as possible. No refunds are available in the week that the course begins, but you are welcome to carry it forward to a future course. 75% of the fee will be refunded for any cancellations prior to the week that the course begins.
Share this...