Why Retreat?

Yoga & Wildlife – Nov 2018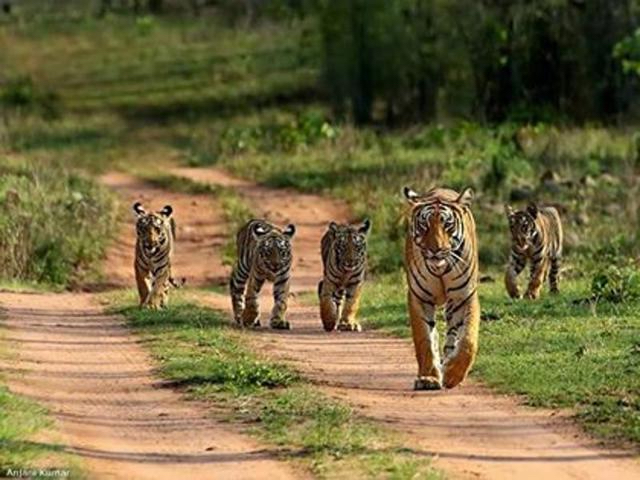 Come and explore deep nature connection and exciting wildlife in the geographical heartland of India where nature's artistry is strikingly palpable.

Retreat into the sacredness of nature, anchor in your heart and gift yourself this time to bring more peace, spaciousness, compassion and clarity to your life and the world around you.
Retreat is your time to dive into the depths of your being and help you experience the stillness of the now and learn how to access it at any time.
Yoga and meditation practice brings clarity to the mind, openness to the heart and wisdom within one's actions both on and off the mat. On this retreat, we will explore hatha yoga, meditation, spiritual inspiration and much more to renew our connection to our deeper self. These are wonderful tools for inner transformation helping us to deal with life in a more enlightened, integrated and joyful way.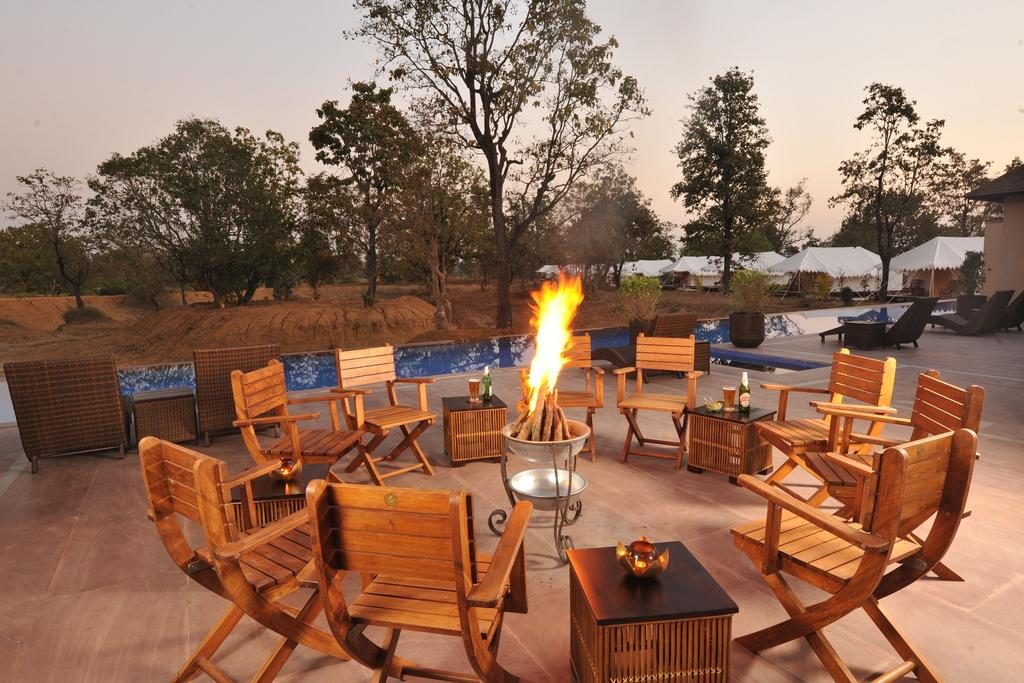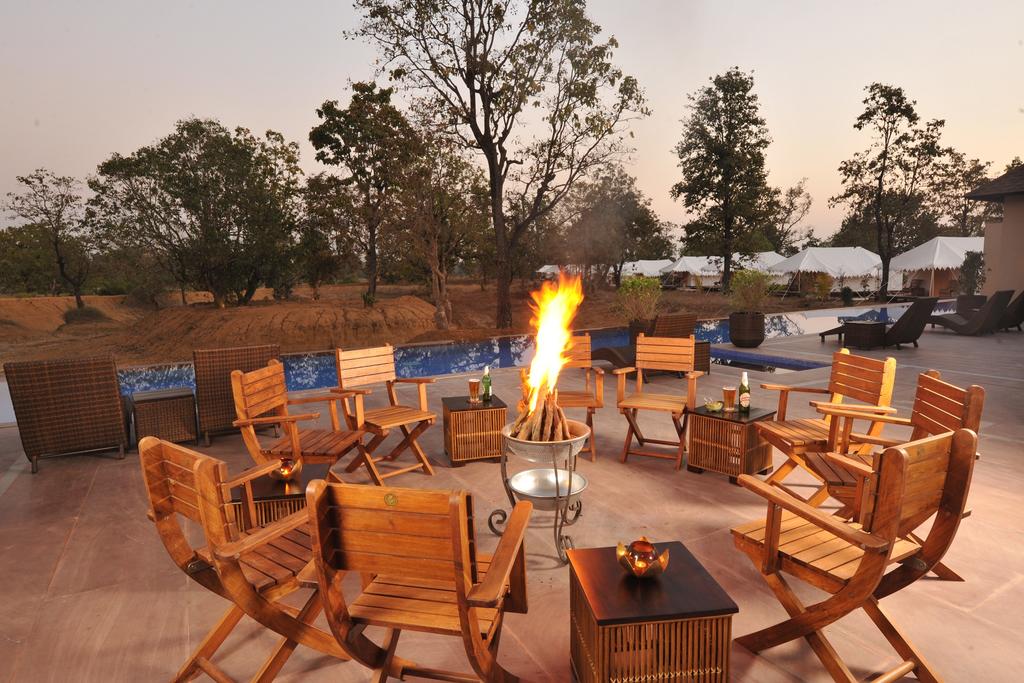 The Whole Being Retreat to India's State of Madhya Pradesh, is suitable for beginners as well as experienced practitioners.
A unique experiential nature retreat combination offering a fantastic opportunity to explore the jungles of Madhya Pradesh in search of wildlife as well as to practice yoga in the beauty & freshness of mother nature. Immortalized by Kipling's "Jungle Book", Madhya Pradesh forests are some of the richest tiger habitats in
the world.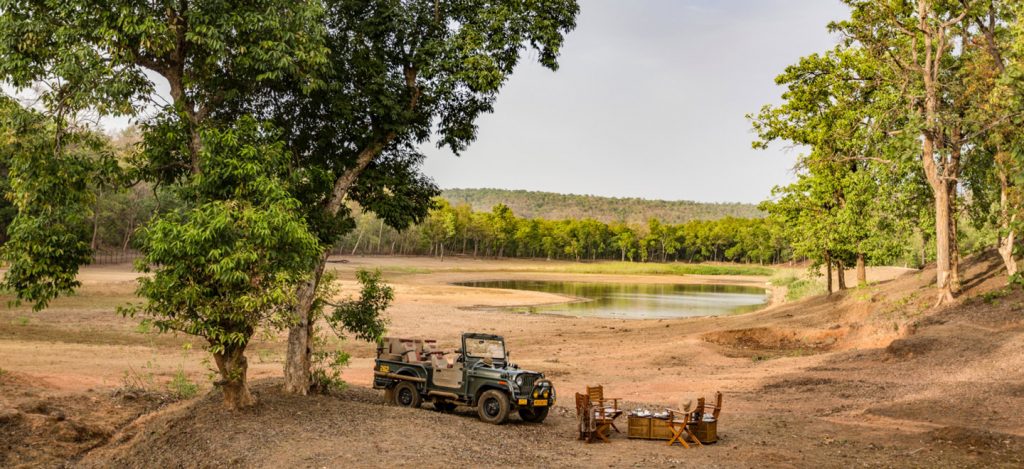 You will be embarking on jeep safaris to admire the tigers & other wildlife, guided cycling & walking tours through unspoilt rural villages surrounded by forest & lakes with experienced naturalists, visit tribal villages, enjoy picnics in nature, indulge in spa treatments or just relax by the pool! Ample fresh unpolluted air and lots of free time to be with yourself. Delicious vegetarian/vegan meals freshly prepared with ingredients grown in their organic garden & produced locally!
There will be ample time for personal reflection and stillness as well as connection with others. Also, time to relax by the pool and much more!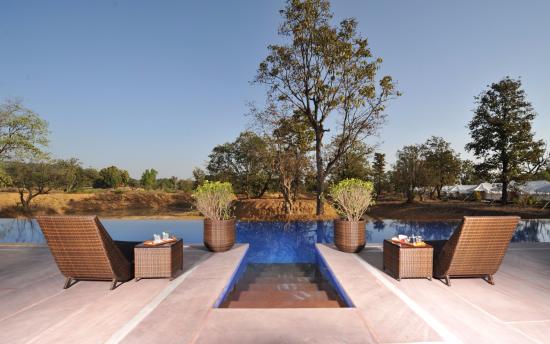 ACCOMMODATION
The Retreat will be in an eco-luxury tented resort committed to ecofriendly practices, treading lightly on the earth. Spacious, air-conditioned tents with double or twin bedded, en-suite facilities (with daily towel change, toiletries, hair dryer, safe, unlimited drinking water & much more), are located along the lake and amidst the foliage of trees. Each has its own verandah at the front, a perfect place to relax in the majestic tapestry of birds, animals & plant life. You will be in a blissful relaxing environment perfect for yoga, meditation, reflection & inspiration. Enjoy the nature, relax by the pool and/or treat yourself to Spa treatments!
To reserve your space, require £795/person non-refundable deposit by 30th April, thereafter £1500 by 31 August 2018. All payments are to be made to Optimal Travel Services Ltd. by cheque or electronic bank transfer.
MORE DETAILS:
Mita Shah T:077 6485 1122 E: yoga@mitashah.com
Optimal Travel T:020 8954 4065 E: info@optimaltravel.co.uk
Video testimonials from Puglia, Sth Italy Retreat May 2017:
Share this...