THE WHOLE BEING RETREAT TO UMBRIA, ITALY
5 NIGHTS/6 DAYS FROM 5 – 10 OCTOBER 2017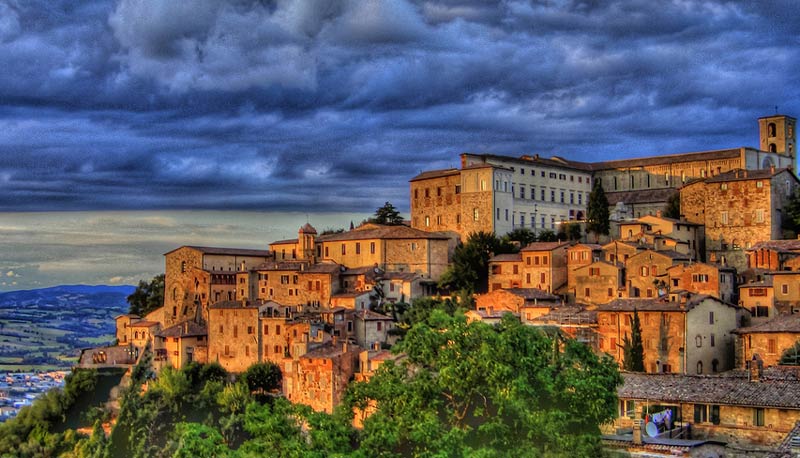 Video testimonials from Puglia Retreat May 2017:
Come and immerse yourself in the green heart of Italy, Umbria, and discover how the power of yoga & meditation can help us to return to wholeness and inner balance, resulting in an ease and flow with the present moment. Umbria is known for its fertile landscape, rolling hills and rich history. Nestled among this luscious land is a host of historic hillside towns, boasting both culture and charm. 'Umbria mistica' – mystical Umbria – some have called it, or 'la terra dei santi', the land of saints, after the hundreds of saints born here, including St Valentine and the two fathers of Western monasticism, St Francis and St Benedict.
Retreat is your time to dive into the depths of your being and help you experience the stillness of the now, and learn how to access it at any time.
Yoga and meditation practice brings clarity to the mind, openness to the heart and wisdom within one's actions both on and off the mat. On this retreat, we will explore hatha yoga, meditation, spiritual inspiration and much more to renew our connection to our deeper self. These are wonderful tools for inner transformation helping us to deal with life in a more enlightened, integrated and joyful way.
The Whole Being Retreat to Umbria, is suitable for beginners as well as experienced practitioners.​


Includes:

Return flights from London to Italy including 1 checked in baggage allowance (23kgs) + hand luggage with ATOL contributions
Return transfers to and from Italy airport
5 nights in a boutique resort on sharing basis of maximum 2 persons in en-suite rooms
Breakfasts & 4 course pre-set dinners – Vegetarian/Vegan only
Unlimited access to spa
Yoga sessions – 2hrs in the morning and evening
Meditation/Spiritual Inspiration sessions
Half day guided excursion to Assisi including the Basilica
Half day guided walking tour to a medieval hilltop town
Winery tour
And much more!

We will experience an in-depth guided tour of the most important pilgrimage city of Assisi, a UNESCO World Heritage Site. 'As if cupped in celestial hands, with the plains spreading picturesquely below and the mountain Monte Subasio rearing steep and wooded above, the mere sight of Assisi in the rosy glow of dusk is enough to send pilgrims' souls spiralling to heaven. It is at this hour, when the pitter-patter of day tripper footsteps have faded and the town is shrouded in saintly silence, that the true spirit of St Francis of Assisi, born here in 1181, can be felt most keenly.'

We will also explore on foot another medieval hilltop town while wandering its steeply climbing backstreets like playing a game of medieval snakes and ladders.

There will be ample time for personal reflection and stillness as well as connection with others. Also, time to relax by the pool, enjoy the wonderful spa facilities and much more!
COST
Places are limited and allocated on a first come first served basis so book early to avoid disappointment.
Per Person based on twin sharing

£1195 (Early bird offer)
To reserve your booking, require £395/person non-refundable deposit by 30 Aug 2017, thereafter £800 by 8 September 2017

Minimum increase of £80 (depending of flight availability at time of booking)
Your flight package is fully ATOL protected by Optimal Travel Services Ltd. Atol no:10557.
All your flights, accommodation, transfers and excursions are arranged by Optimal Travel Services Ltd and your Yoga Meditation sessions are conducted by Mita Shah.
To reserve your booking, require £395/person non-refundable deposit by 3o Aug 2017, thereafter £800 by 8 September 2017. All payments are to be made to Optimal Travel Services Ltd by cheque or electronic bank transfer.

For more information and registration details, please contact:
Mita Shah  T: 077 6485 1122  E: yoga@mitashah.com
Reshma at Optimal Travel T: 020 8954 4065  E: info@optimaltravel.co.uk
Share this...